Annual Honor Program
2019 Honor Program Date Announced
Mark your calendar: The 2019 Garden of Peace Honor Program will be held Thursday, September 19th, 5:30-7:30pm. Continie to monitor this website and MOVA's social media (@MassMOVA) for more details. We hope you'll join us.
2018 Annual Honor Program
On September 20th, 2018, the annual honor program was held at the Garden of Peace to honor the memories of the victims whose names are engraved in the Garden. We were privileged to be joined by hundreds of family members, friends, and other supporters.
Founding Garden of Peace board member Evelyn Tobin welcomed all in attendance. Attorney General Maura Healey provided opening remarks. Keynote speaker Josh Moulton spoke eloquently of his sister, Rebecca, and of loss and then action in the aftermath of violence. We heard the voice of another survivor Danielle Bennett, who spoke about her cousin Sharrice, as well as about their family's experience following their loss of Sharrice to homicide. Through their words, both Josh and Danielle conveyed hope and strength and dignity.
As is the custom, the names of the 47 victims added to the Garden since the last honor program were read aloud. Their families and friends, and those of many others whose names are in the Garden, lit candles in memory of their loved ones and offered support to one another.
We were pleased to welcome back Mike and Dylan Verge, who performed Mike's original composition, "The Garden." Throughout the program and evening, Riverview Chamber Players performed music intended to promote healing.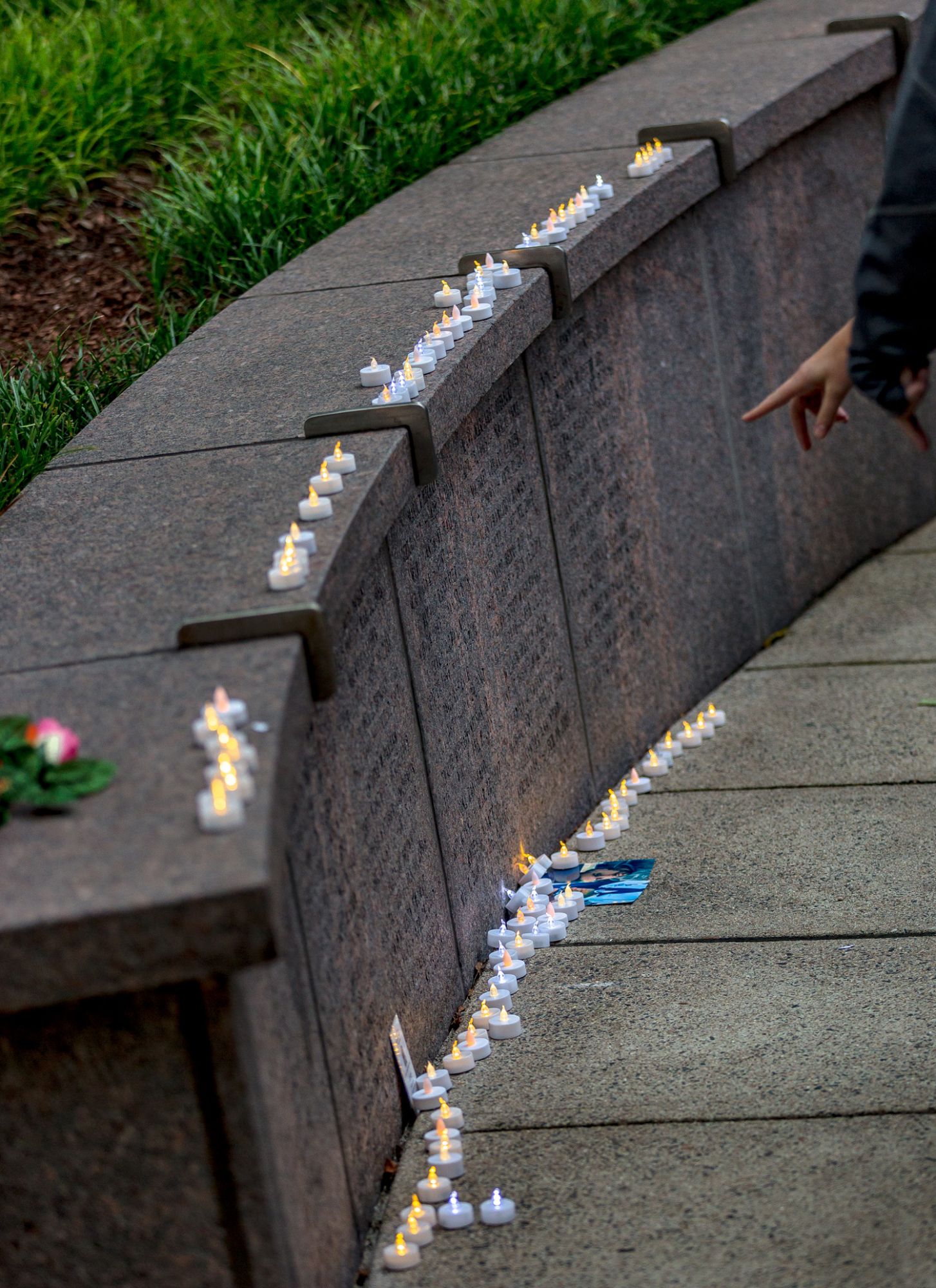 PRIOR HONOR CEREMONIES
Read the speeches, watch videos and see photos from prior years:
If you would like to get involved in planning or volunteering at the Honor Program, please contact us at [email protected].